H.E. Mr.Kiattikhun Chartprasert, Ambassador of the Royal Thai Embassy, Vientiane, Lao PDR and EGATi managements visited Nam Ngiep 1 Hydropower Project on June 20-21, 2019 in Bolikhan District, Bolikhamxay Province, Lao PDR to see the progress of the construction and environmental and social aspects of the Project.
During the visit, they visited the main dam and main powerhouse, talked with people about their living conditions, and visited nurses at the health center and teachers and children at the kindergarten school at Phouhomxay Resettlement Village.  The village is located near the re-regulation dam of the Project. The delegation also visited the Phouhomxay Resource Center and were briefed about works conducted at the Center as well as community development of the Project.
The construction of Nam Ngiep 1 Hydropower Project was started at the end of 2014 and has reached approximately 99% at the end of June 2019. Electricity generation is planned to start in the third quarter of 2019 and approximately 95% of the power will be sold to Thailand and the remaining will be used for domestic consumption.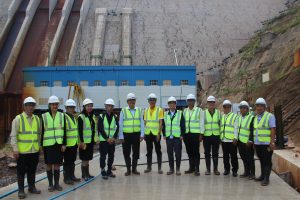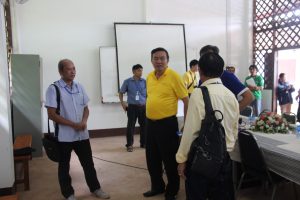 For more information, please contact
NNP1 Communication
Email: communications@namngiep1.com
Tel: 021 261 251
www.namngiep1.com